Welcome to Wheat Belt Public Power District's rural electric system.  Wheat Belt is proud to be your local utility provider. We are a member of the Touchstone Energy organization, a national alliance of 46 states delivering power and energy solutions to customers daily. We are also a member of Tri-State Generation and Transmission, our wholesale power supplier, and Basin Electric Power Cooperative, a wholesale power supplier to eight Midwestern states. Collectively, we uphold the values of integrity, accountability, innovation and commitment to community.
Our Headquarters is located north of Sidney and two outposts are located in Dalton and Oshkosh. We have 30 full-time employees and seven elected directors. Our employees and directors are local people, most have lived in this area for a long time and take personal pride and care to "Deliver electricity safely, reliably and efficiently." We value our customers and welcome constructive input to our operation and encourage attendance at our regular monthly board meetings.
The Nebraska Power Review Board is a state agency responsible for maintaining the records of our service territory boundaries.  Wheat Belt's service territory covers approximately 3,600 square miles, providing utilities to rural residents in parts of Arthur, Banner, Cheyenne, Deuel, Garden, Keith and Morrill counties and the communities of Sunol, Gurley, Dalton, Lorenzo and Redington.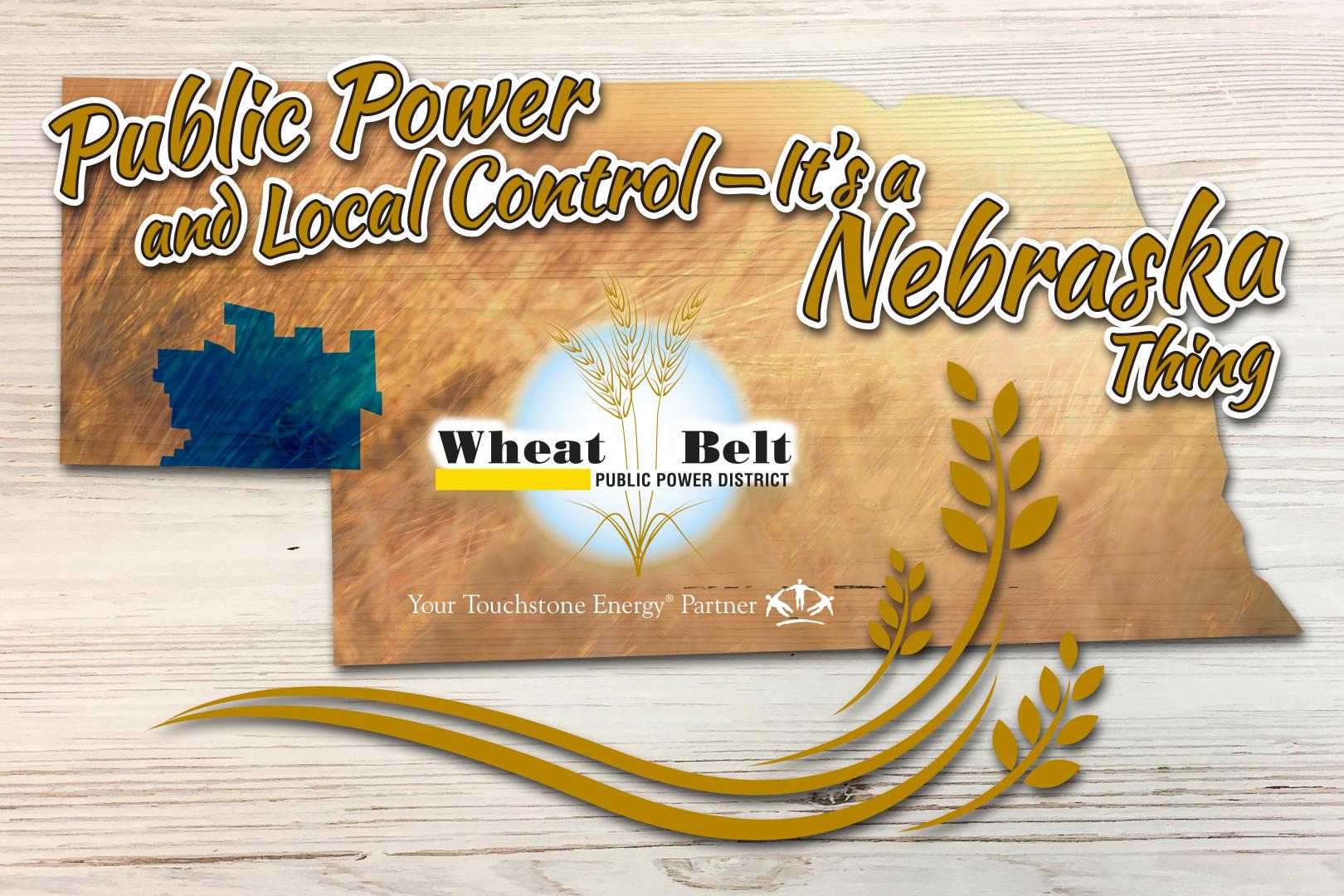 Quick Info
Our Commitment to Community

Electricity Presentation, Safety Demonstrations and Safety Fair
Touchstone Awards
Scholarships
Youth Energy Leadership Camp
Youth Tour in Washington, DC
Payment Options (cash, check, Visa, Mastercard, Discover)
Online
Automatic Bank Draft
Automatic Credit Card
Pay at, or call, the Office
Drop box (11306 Road 32)
Fees and Other Charges
Basic Charge, Energy Charge, Retail Demand and Demand (see Rates)
Late Payment Fee - $5.00
Disconnect / Reconnect Fee - $50.00
Return Check Fee - $25.00